AUSTRALIA'S MOST PROFESSIONAL RESUME SERVICE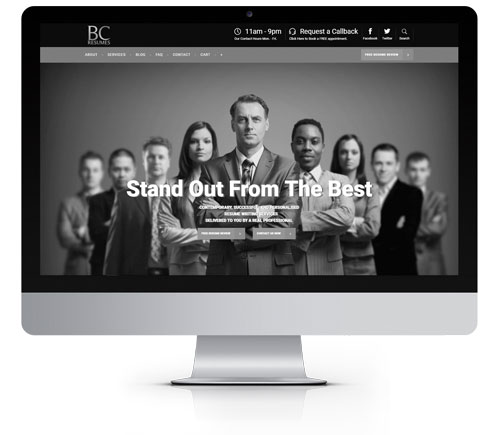 The Story
BC Resumes is one of Australia's best resume writers, providing professional writing services to clients across Australia and New Zealand within different industries. The team at BC Resumes strive to provide a professional service that assists Australians and New Zealanders in securing their futures.
The Challenge
In 2016, BC Resumes came to us with the difficult task of making something as dry and dull as resume writing into something 'sexy' and appealing. Their website at the time was high-converting but, was positioned to capture only the lower-end of the professional writing market, and this hindered the potential success of the company. Their website did not correctly reflect the level of effort and professionalism that the team at BC Resumes had put in to help Australian and New Zealand job seekers secure their futures.
The Solution
'Finesse' is what we wanted to encapsulate through their new website to assist BC Resumes in repositioning to the higher-end market. Through a very long and extensive process, we collaborated with the team and BC Resumes to create a website that showcased their brand perfectly. A strong brand that conveys professionalism, a brand that stresses modernity. a brand that focuses on success, and of course, a brand that goes the extra mile to satisfy the needs of its clients.
We believe our work speaks for itself, so please visit the site at 
BCResumes.com.au