SYDNEY'S BEST MOBILE PT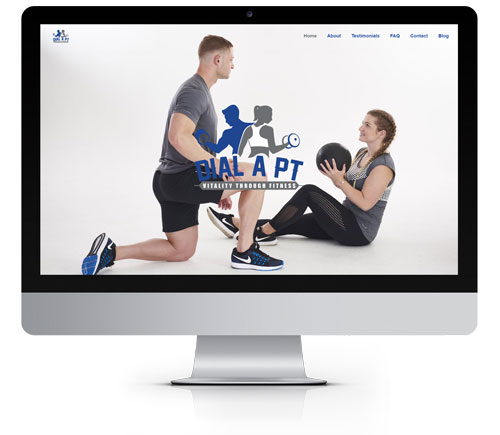 The Story
Dial A PT is Sydney's premier mobile personal trainer solution. With over 15 year's experience in fitness, health and well-being, Dial A PT aims to bring vitality, through fitness to each and every one of their clients by providing a convenient service to customers across Sydney and bringing the fitness to them. Eliminated are the gym fees, overcrowded commercial gyms, and the hassle of transporting to and from facilities. They arrive on your door, at a time that suits you, with highly qualified trainers and quality equipment.
The Challenge
In 2016 Dial A PT came to us with no website at the time so we sat down and went through what kind of brand message they wanted to convey, and what we believed was the best direction to go in terms of the website design and its functionality. The challenge was creating an online brand that would accurately reflect a sense of professionalism as well as a message of health and enjoyment.
The Solution
With the idea of creating an simple, functional, yet highly branded website, the team went into beast mode. Through a collaboration of ideas and communication between all of us involved, we were able to achieve a website that we feel illustrates their brand in the right way. A brand that conveys professionalism, a brand that understands its clients, and a true blue Australian brand that leaves the user with a want to become the healthiest version of themselves.
We believe our work truly speaks for itself, so please visit the site at DialAPT.com.au
Suite 1, 98-100 Station Rd
Sydney, NSW 2147