NORTH SHORE's PREMIER BATHROOM RENOVATORS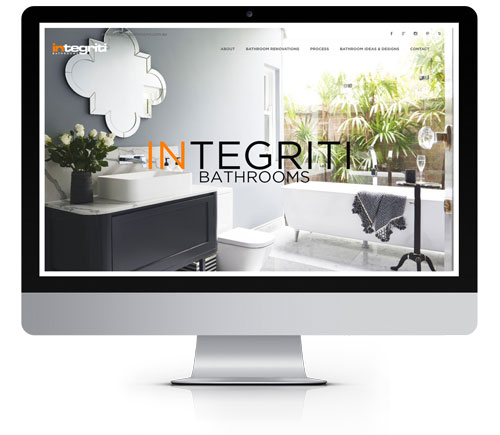 The Story
Integriti Bathrooms is one of North Shore's fastest growing bathroom renovators, operating as an integrated bathroom design, construction and project management company, since 2014. They aim to restore the general populations trust in builders one client at a time, creating plenty of beautiful bathrooms along the way.
The Challenge
In 2016 Integriti Bathrooms came to us and Blank Agency with the vision of re-branding the company. Their website at the time was one that was functional, but very basic and generic. One that would not leave a lasting impression of the user or gain the attention the company deserved.
The Solution
With the idea of creating an eye catching and sophisticated website, we embarked on the journey. Through a collaboration of ideas and communication between all of us involved, we were able to achieve a website that we feel illustrates their brand in the right way. A brand that means business, a brand that understands its clients, and a sophisticated brand that leaves the user with a lasting impression. IntegritiBathrooms.com.au was born.
We believe our work truly speaks for itself, so please visit the site at IntegritiBathrooms.com.au