Put simply – since 2015, DX.Digital has helped Aussie business owners make more money online..
Yo, I'm Ryan Dewan (pronounced: the-One) the Co-Founder & current Director of DX.Digital.

We must have been doing something right – as our doors have been open since 2015. Apart from helping our lovely clients make more money online, I've also been running my own online business ventures or side hustles. As the cool kids call it.
Believe it or not:
But I actually did graduate from Macquarie University, with a dual Bachelors Degree in Commerce & Arts. I majored in Economics, International Relations, and of course – Marketing.
Now, that's the boring part done.
I've had the delightful pleasure to learn to swim in the deep end of the digital marketing pool.
Be it, I did almost drown a few times. (Huge understatement)
In my 2nd year of uni, I decided to take my God-gifted marketing skills into the real world. Being a marketing student, I thought it would be as easy as taking candy from a baby..
Little did I know, that baby would be a 500 tonne monster with the steel grip of a Greek god!
Could it be?
The market and the real world does not care about your academic marketing theory & your $60,000 piece of paper?! How dare they!
When we first co-founded our online businesses, we thought we would be instant millionaires.
Living in the bubble of university, we thought we could just put our feet up, unbuckle our belt, and just watch the money print out of our laptop.
…Oh how wrong we were. Hint: There's only one co-founder left right now.
Starting our businesses on $300 – yes $300 – we had to make every single dollar count. Learning the hard way on what works and what doesn't.
Having to kill our ego and commit to learning. Teaching ourselves all the necessary skills. Even to this day.
Most importantly, having to grow up. Become a Man. Mature. Real quick.
This is probably as bare bones as it gets.
And this is what raised me. The market, battling on the frontlines, the school of hard knocks raised me.
I'll admit – I didn't have the most traditional path when it comes to marketing, nor the best funded path.
I had my own path. I didn't have a spoonfed step-by-step path to follow.
And with all the complete & utter bullshit (sorry I said a bad word) surrounding digital marketing and making money online – you can't blame me for being so confused on what steps to take!
Without the luxury of working corporate and having millions to spend, where other people's money can forgive your sins.

If I made a mistake. I felt it hard. My pockets, my lifestyle & even my will to get out of bed in the morning would be hurting.
Somehow. Someway. I'm still standing.
I've been able to create something from that initial $300 investment that still feeds me & my clients today.

I've cut through the airy fairy of marketing to work out what works best for my own business ventures, and more importantly, what works for my clients.
"Keep It Simple, Stupid. KISS. It's what my Year 5 teacher drilled into my head and for some reason, it's always stuck with me.
The more I ventured into the 'real world', the more I realised the answer to the majority of my problems professionally, personally, etc. has always been – KISS.
As I continue to grow into a man, I continue to appreciate this one simple yet such effective phrase.
I try to take a KISS approach when addressing marketing problems & more importantly, when helping to grow the businesses of our most gracious & cooperative clients on a daily basis."
– R. Dewan
Being able to convert all the Marketing blah-blah into easy-to-understand English is how I've helped clients over the years make more money online. And by doing so, I've helped them take back their precious time & hard-earned cash. Letting them focus on what's really important.
Goes without saying, I found out very early on that my passions had revolved around digital marketing – and specifically advertising.

No longer do only the Manhattan fat cats have access to billions across the world..
But now so do we!
We take it for granted, but picture it like this:
I can be in Jamaica. By the beach. Nice toasty Summers day. Sipping on a refreshing yet cooling martini. And feeding the olives to the strawberry lips of some cute British bird I've been chatting up. Now with the stroke of just a few fingers – I can communicate a business message to 40 to 50 year-old divorced females 10kms away from a town in some remote part of Queensland.
And effectively!
Tah-dah! Magic!

What a time to be alive..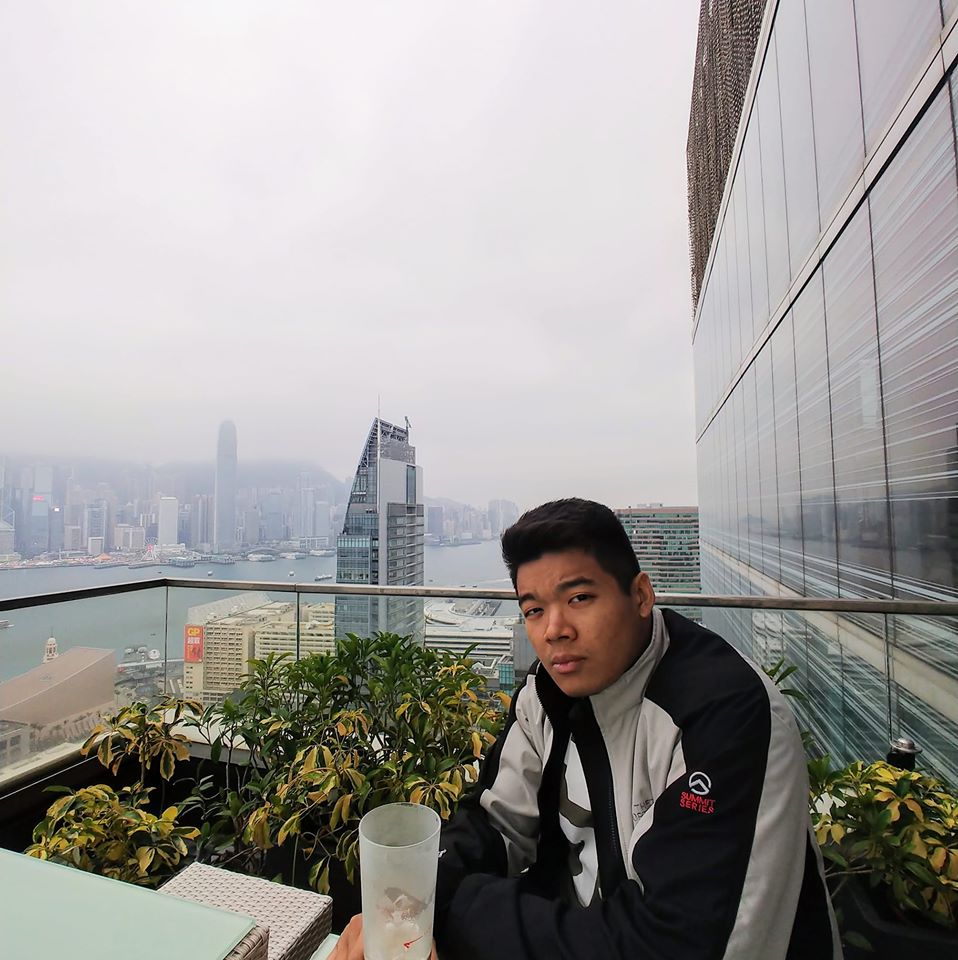 I know, it's unbelievable in the digital marketing space – but I actually do have a personality outside of business!

I'm currently set to make my amateur boxing debut at 81kg. Like driving my car fast. A wannabe filmmaker & screenwriter (no, I don't have Netflix). Read up on things like war, history, philosophy, advertising & psychology. Also a big fan of 90's hip-hop, guitar solos, boxing & NBA. (May have put a few too many bets up though..)
Sure, I'm based in Sydney but just in 2019 – I was running operations whilst located in Hong Kong, Taiwan, UK & Europe.
Digital marketing truly does have the ability to provide business owners with flexibility and freedom.
What has digital marketing done for you?
Discover How We Can Help Your Business
Make More Money Online